What You Need To Know
September 14, 2023
E-ATX, ATX, micro-ATX, and mini-ITX are the form factors of a motherboard—with size successively decreasing from E-ATX to mini-ITX.
As the motherboard size decreases, you'll also notice a decrease in available slots for accommodating RAMs, a less number of PCIe expansion slots, and a variety of other limitations that come with opting for a more compact form factor.
The most spacious board, E-ATX, is a perfect choice for building a server-grade computer. On the other hand, mini-ITX boards take compactness to the next level with their close-packed structure.
Similarly, ATX boards make the perfect blend of size and space to house every component you need in your setup. Coming to the micro-ATX ones, these are the intermediate ones, balancing the features of ATX and the size of the mini-ITX.
Let's now see which one will be the best bet for your build.
Differences Between E-ATX, ATX, Micro ATX, and Mini ITX Motherboards
Before discussing the differences, let me clarify that the form factor of a mobo does not have anything to do with its functionality.
Regardless of the form factor, all it does is ties every hardware component on your system and facilitate their communication.
Yet, there are some factors that set these motherboards apart.
Let's now have a closer look at each of them.
Physical Dimensions
Yes, you read that right. The physical dimension is the first and most visible difference when we are talking about the motherboard form factors.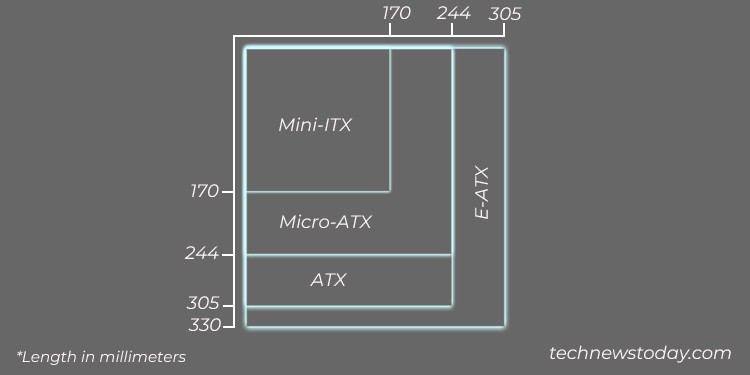 As you can see, mini-ITX boards are the smallest ones in the line, with a size of 170 x 170 millimeters.
The dimensions, then, go on increasing, and you find the E-ATX boards, which are 330 mm taller and 305 mm wider.
The motherboard size also gives you a clear picture of what PC case you should be using.
If you are using giant motherboards, like the E-ATX ones, full-tower cases are always the best choice.
Similarly, go with the mid-tower cases if you are using ATX boards and mATX cases for mATX motherboards.
Although possible, installing mini-ITX or micro-ATX boards in ATX cases might not look aesthetically appealing.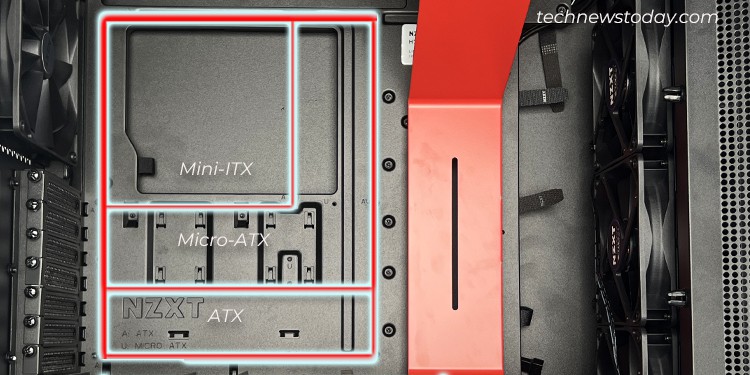 I strongly advise you to check the motherboard and case compatibility, before getting one.
RAM Support
Well, I don't always say more RAM is better. But, yes, as a content creator, I, currently have four sticks of 8 GB RAM installed in my system.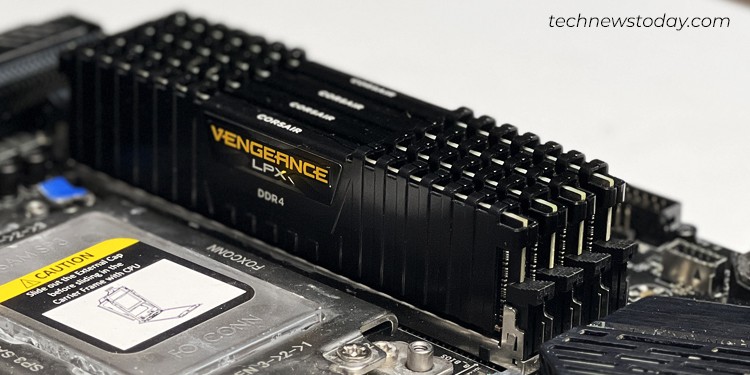 It helps me complete any memory-intensive tasks in the blink of an eye.
If you are on the same page, let me quickly tell you that E-ATX motherboards are capable of accommodating a total of eight RAMs.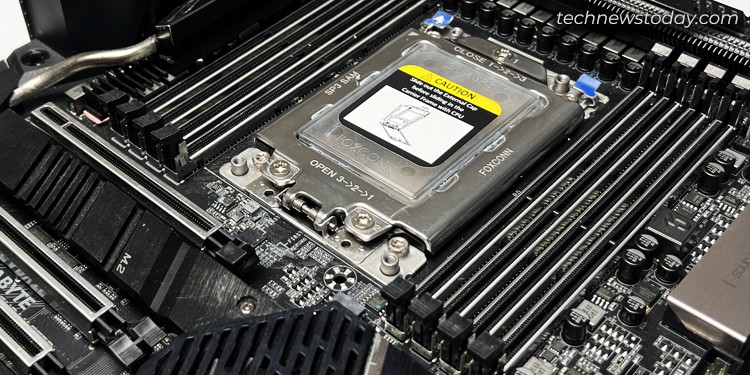 Similarly, standard ATX motherboards have four RAM slots, providing a balance between size and expandability.
On the other hand, mini-ITX can take in only two RAM, at max, due to space constraints.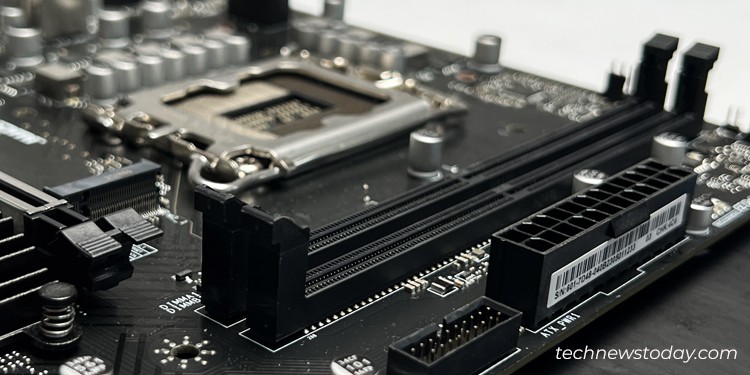 Comparably, micro-ATX boards are also mostly available in two-slot configurations, but some high-end ones even come with four RAM support.
PCIe Expansion Slots
With the introduction of high-performance GPUs, multi-GPU setups are quite rare these days.
Yet, if you prefer having more than one GPU in your setup, E-ATX and ATX motherboards have got your back.
These boards are typically equipped with two PCIe x16 slots to accommodate high-performance GPUs.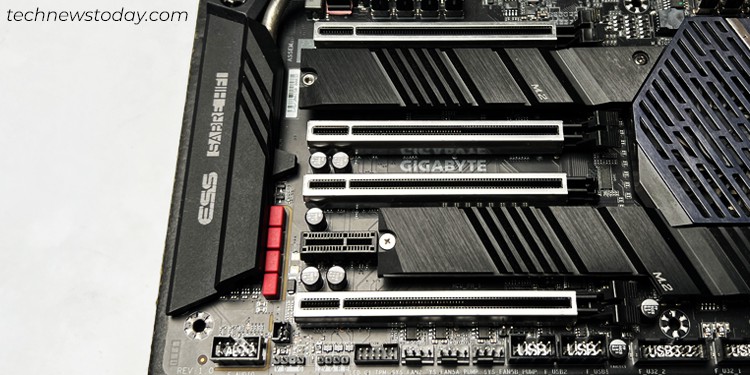 They also include two PCIe x8 slots for housing audio cards, Wi-Fi cards or Network Interface Cards (NICs.)
But, if you are like me and prefer having sleek aesthetics with a single GPU, I suggest you go with either micro ATX or mini-ITX. You will get one PCIe x16 slot on each of them.
Storage Drives Support
Coming to the storage drive support, let me quickly ask you what are your storage requirements?
Will a single HDD/SSD work for you, or do you require a bunch of it? Maybe for setting up a RAID?
If you have a bigger board like E-ATX or ATX ones, they come with a huge number of SATA ports.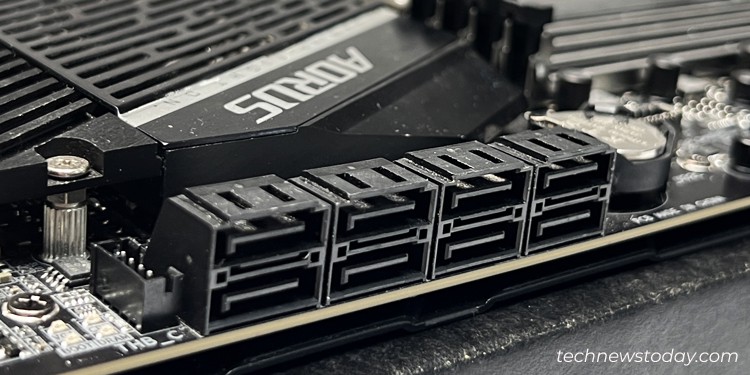 Typically, you will get eight or more SATA ports in case of E-ATX and six to eight in ATX.
These ports can turn out extremely helpful if you are planning to set up a RAID array with a massive number of disks.
Talking about the smaller form factors, micro-ATX boards can house 4 to 6 SATA devices. In case of a mini-ITX, the number is limited between 2 to 4.
Not to mention, you'll also get a few M.2 slots for installing NVMe SSDs, regardless of the form factor.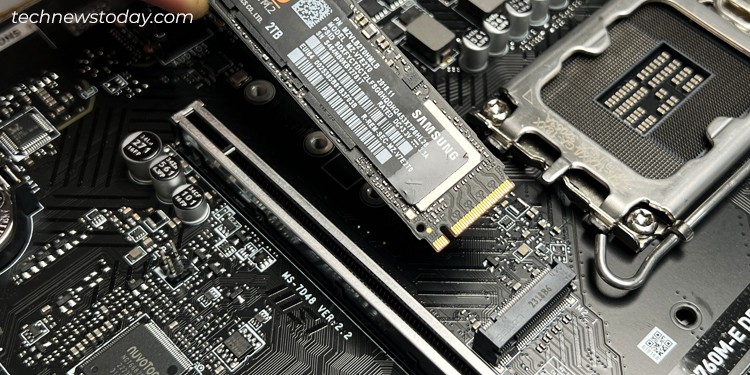 Briefly speaking, while E-ATX boards have 2 to 4 of them, other form factors only support 1 or 2 NVMe SSDs.
Case Fan and RGB Headers
If you are planning to install multiple case fans or RGB lighting into your PC case, a fan / RGB controller is usually preferred. But hold on!
Provided your motherboard has sufficient headers to accommodate them, you may not need to get a controller.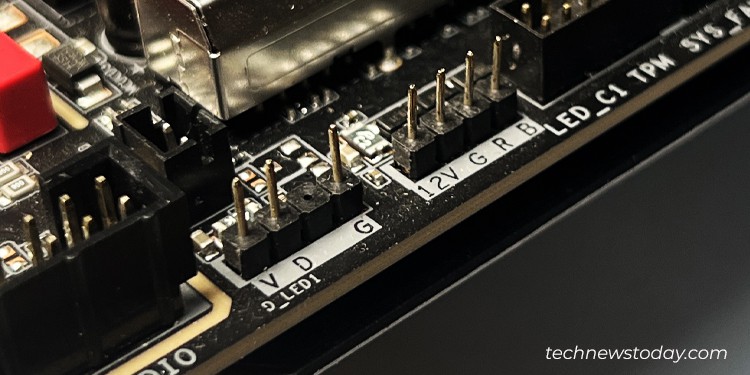 As you can see, this is my E-ATX TRX40 AORUS MASTER board with 4 RGB headers.
With this motherboard, I can install RGB fans and lighting strips without the need for a dedicated controller.
On the flip side, you don't get multiple fan or RGB headers in micro-ATX and mini-ITX boards.
Power Delivery
Power delivery might be a significant factor to consider if you are an overclocking enthusiast.
Thanks to the multi-phase VRM (Voltage Regulator Module,) E-ATX and ATX boards are the best ones for neatly pushing your system beyond its limit.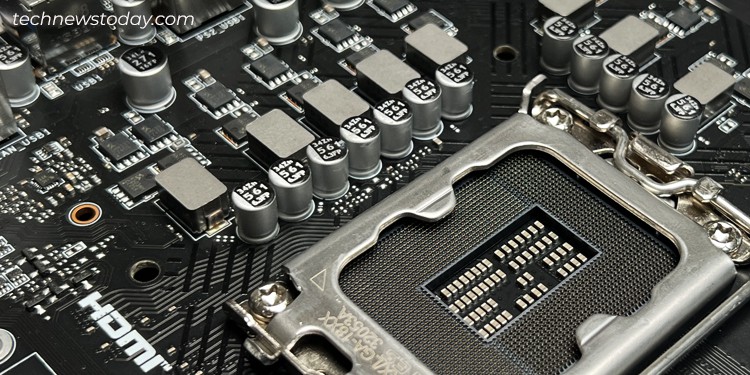 These boards have a robust power delivery system to handle the increased workload of the overclocked system.
That being said, it doesn't necessarily mean that micro-ATX boards are not suited for overclocking. They are, too, acceptable for mild overclocking.
But, yes, mini-ITX boards are somewhat of a restriction.
This also indicates that E-ATX and ATX motherboards consume more power than other boards.
Although the power draw depends on the components used, the bigger ones consume 20 to 40 watts more than the smaller ones.
That's why you should also consider the motherboard power consumption when choosing a PSU.
Price Tag
Now comes the factor we all have been waiting for—the price tag.
If you think the price of the motherboard increases with the increase in size, hold on!
ATX motherboards are not always the expensive ones and mini-ITX are not always the cheapest.
Along with the factors we discussed earlier, there are a range of other features that make the motherboard pricey.
Let me quickly list out some of them.
Number of USB ports and connectors
Wi-Fi and Bluetooth support
On board power / reset button for troubleshooting
VRM phase and heatsink integration
BIOS Flashback buttons
Dual LAN ports
Type-C and Thunderbolt 3 Support
LANGuard integration
Kindly consider all the factors before making a choice.
Verdict – E-ATX Vs ATX Vs Micro ATX Vs Mini ITX Motherboards
I don't think you should be that choosy while deciding on a motherboard form factor. You can use any of it and your PC will run fine for ages.
The only thing is the motherboard should have enough ports, connectors and slots to meet your requirements.
It will be an added advantage if it provides some extra headroom for future-proofing.
To be honest, I don't recommend using E-ATX boards unless you are building a workstation. They are seriously overkill for basic use.
Go with ATX if you want every expansion possibility and future-proofing.
Micro-ATX will be the best budget option if you do not want a multi-GPU setup or seek extreme overclocking.
Pick mini-ITX boards if you are looking to build a sleek and portable powerhouse. It's all up to you now.
The comparison table below should clear all your doubts.
| | | | | |
| --- | --- | --- | --- | --- |
| Factors | E-ATX | ATX | Micro-ATX | Mini-ITX |
| Dimensions (in mm) | 330 x 305 | 305 x 244 | 244 x 244 | 170 x170 |
| Compatible PC case | Full-tower | Mid-tower | Micro-ATX | Mini-ITX |
| RAM slots | 8 | 4 | 2-4 | 1 or 2 |
| PCIe slots | 4 | 2 to 4 | 1 or 2 | 1 |
| SATA ports | >8 | 6-8 | 4-6 | 2-4 |
| M.2 slots | 2-4 | 1 or 2 | 1 or 2 | 1 |
| Fan headers | 4-6 | 2 to 4 | 1 or 2 | 1 or 2 |
| RGB headers | >4 | 2 to 4 | 1 or 2 | 1 or 2 |
| Power consumption | Up to 50W | Up to 70W | Up to 80W | Up to 100W |
| Price | Most expensive | Balanced | Affordable | Competitive |
Final comparison table between E-ATX, ATX, mATX and mini-ITX motherboards